REINFORCER FUN
Does anyone else find it challenging to find age appropriate reinforcer options for older learners with special needs?
So often our students are interested in activities, movies, and characters that are targeted to young children. Although there are exceptions, I am constantly looking to move my students to more age appropriate interests.
With help from many other amazing teachers, I have slowly built a rather large reinforcer pool in my Middle School Self-contained Classroom. I am officially a hoarder when it comes to any and all things that may function as a reinforcer for someone (there are always new students and new interests).
Storage can be tricky, but I am a firm believer in storing reinforcers in a way that is accessbile to my students. I expect my students to access their own reinforcers (obviously with assistance if they are still learning)...so I think of this when organizing and labeling everything.
Here is more information on our favorite class reinforcers and how we store them:
SENSORY ITEMS
I store my sensory items mostly in these 4 white bins (Dollar Tree). They are separated by
1) Tactile sensory --> vibrating massager, textured fabrics, squishy/spiky/sticky balls, putty
2) Visual sensory --> light toys, lava lamps
3) Sensory Bottles, and
4) Shaving Cream (a class favorite).
Sensory Bags, Magic Foam, Water Beads, and Kinetic Sand are on the shelf above in larger or airtight containers. I make alot of my own sensory bottles and bags. They don't last forever, but its pretty inexpensive and easy to customize to student interests.
Check out my pinterest board for some great ideas on home made sensory items
ARTS AND CRAFTS
I love having a ton of different art materials for creative students. I store (most) art material on the bottom shelf of one of my bookshelves (underneath the sensory items). It is separated by type and labeled.
This includes 1) paint, 2) crayons, 3) markers, 4) scratch off paper, 5) "fun" scissors, 6) colored construction paper...and other miscellaneous items I accumulate.
PUZZLES
Can you ever have enough puzzles? Over the years my students have varied greatly when it comes to puzzle skill level. I also find that many puzzles get ripped or have lost pieces by the end of the year... so I am constantly buying new ones.
We have a ton of 12 piece, 24 piece, 60 piece, and 100 piece jigsaw puzzles. We also have several 24-48 piece jigsaw puzzles inside the wood border (Some have the background picture on the bottom for easier reference).
I store most of the cheaper puzzles in ziploc baggies (as their boxes often rip the easiest). Everything is organized in a bin to corral pieces and visually help my students put things away neatly.
MULTI-PLAYER GAMES
This is a particularly difficult item because the skill level of my students does not typically match games targeted for their age level. I love to have a variety so students can complete cooperative schedules or play with peer mentors.
Some of our favorites are:
Zingo
Perfection
Qwirkle
UNO
Velcro Gloves
Bananagrams
I just bought this one and can't wait to use it to practice phonics with my students who are still learning these skills. There are a few games in the series-- Banagrams, Pairs in Pears, and Apple Letters. They are inexpensive and super small/easy to store.
STEM ACTIVITIES
Magnet Blocks
Legos
(I have a ton of the small legos from Target Dollar Spot)
Marble Run
Playdough
OTHER MISCELLANEOUS TOYS/ACTIVITIES
Over the Door Basketball Net
Hex Bugs
These are vibrating bugs that move around.
You can buy or make tunnels, roads, and doorways for them to navigate through.
NeoTracks
This is an ABSOLUTE HIT in my classroom and an age appropriate way to play with cars/tracks.
It does glow in the dark, although we haven't enjoyed that feature yet. The car is motorized...but I bought some extra cheaper cars so multiple students can play at once. It has been great for communication!
It was super inexpensive (I always see these at Target or at the kiosks in our mall)
Computer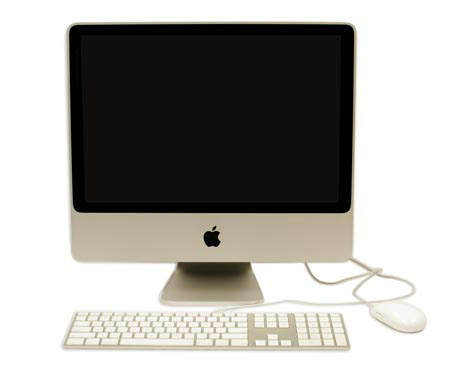 iPad
Age Appropriate APPS is a whole post in of iteself--
follow my blog to see when a new post comes out on this topic!
Keyboard
What other reinforcers do you use in your middle school or high school special education classrooms?

Remember to follow me via email to stay updated on new blog posts.